Aristokraft Cabinets
Aristokraft makes stock sized cabinets. They do not disclose where their cabinets are made, so we must assume they are build overseas (possibly China). For this reason, we recommend our Woodcraft line of cabinets, which are made to order in Pennsylvania by American master craftsmen.
If all you need is stock-size cabinets pre-finished with no customizations, and you need them within about 3-4 weeks, consider Aristokraft all-plywood construction cabinets. Aristokraft carries three levels of cabinet construction quality, STANDARD, SELECT, and ALL-PLYWOOD construction. You can see details on the different construction specifications on this page.
Aristokraft Cabinetry has the style, selection and value you need to bring your vision to life. With sixty years of craftsmanship, dedication, thoughtful design, and reliability, Aristokraft can keep your project on time and make planning your dream home simple and enjoyable. Whether you're updating an existing room or creating a brand new space, we'll deliver quality, affordable kitchen and bathroom cabinets that will stand the test of time.
How to Order Aristokraft Cabinets Online
Start by viewing the available door styles and finishing options and selecting one that is right for you.
Next, go to the style selection page to make your choice.
Finally, click on the subcategories to the left (base, wall, tall, vanity, etc.), use the order button to place the cabinets you need in your shopping cart, and place your order online. It's that simple! Items and prices are not listed online yet, but check back soon!
If you need more details, download the cabinet specifications (3.3MB) and find the cabinets you need.
If you need anything that is not listed on the web site, such as mouldings or other parts, please ask us for a quote.
Replacement Doors and Drawer Fronts
Replacement Aristokraft doors and drawer fronts can also be ordered on the Door/Drawer Fronts page. For discontinued styles, Aristokraft will only provide discontinued parts under their warranty replacement policy if you have the original order number. If you have that order number, please send us an email and provide the cabinet size, door style, and color. Doors and drawer fronts for discontinued Aristokraft styles can still be ordered for 5 years after they were discontinued, so please contact us if you need replacements. We need to know the size and configuration of the cabinet that they are for, as well as whether the cabinet is the all-plywood construction or particleboard, since the hinges are different.
Discontinued Products
Aristokraft no longer makes cabinets with center stiles, so the only choice is for butt doors (where the doors meet in the middle).
The Oakland Arch, Westbury Arch, and Briarcliffe II Arch in Cherry styles, and Cocoa Glaze and Spice finishes were discontinued in Sep 2014.
The Ellsworth PureStyle door style was discontinued as of December 2015.
The Eastland Maple Arch, Landen Oak, and Wentworth Cherry door styles were discontinued as of January 2016.
The Dryden Rustic Birch, Grayson Maple, and Nantucket Thermofoil doors styles were discontinued as of November 2016.
The Pioneer Hickory door style was discontinued as of March 2017.
The VanWyke Thermofoil door style was discontinued as of June 2017.
The Radford and Ayden 5-piece drawer fronts and the Fawn stain finish were discontinued as of February 2018.
The Wheat on Cherry stain finish was discontinued as of February 2019.
The Eastland, Briarcliffe II Arch, Harrison Rustic Birch, and Overton Purestyle door styles, the Rouge Glaze and Pumpernickel Glaze finishes, and the Cherry species for the Avalon, Briarcliff II and Korbett styles were discontinued as of November 2019.
The Overton door, Landen 5-Piece, and Saybrooke 5-Piece drawer front styles, and the Rouge stain, Antique paint, and Toasted Antique PureStyle colors were discontinued as of September 2020.
The Augusta and Benton 5-Piece drawer front styles, and the Wheat stain and Java Glaze finishes were discontinued as of September 2021.
The Oakland, Westbury, and Textured PureStyle door styles were discontinued in March 2022
The Avalon, Ayden, Radford, Saybrooke, and Teagan door styles, and the Autumn stain, were discontinued as of July 2022.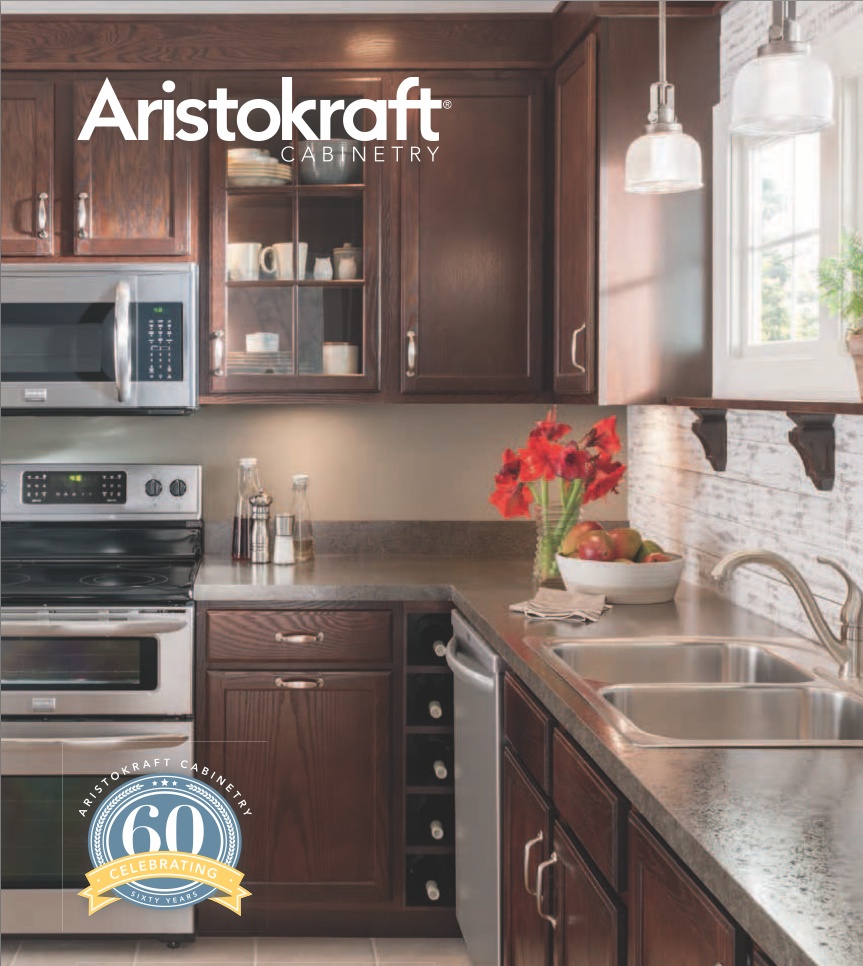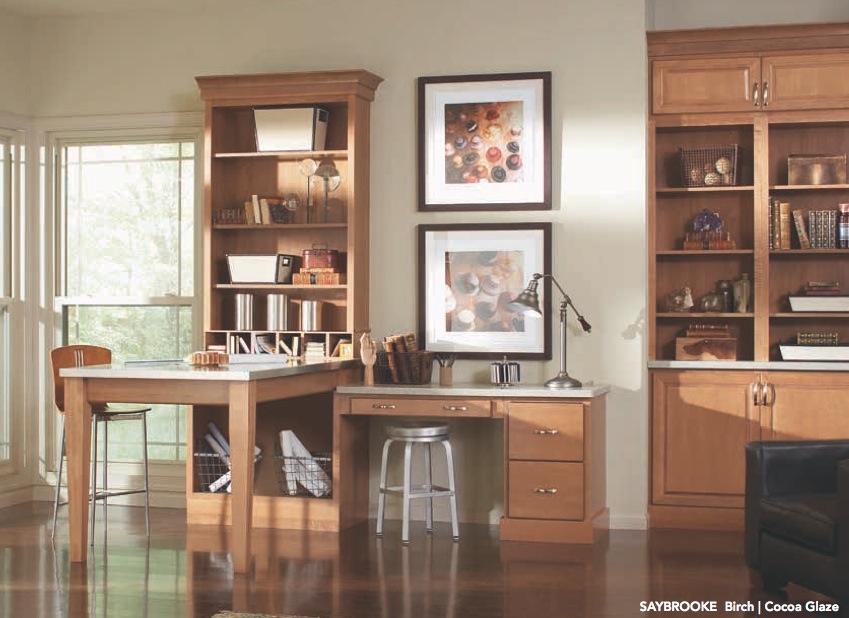 Categories
| | | |
| --- | --- | --- |
| | | |
| | | |
| Aristokraft replacement doors and drawer fronts are available for special order. | | |
Products and Prices
Aristokraft Color and Style (DO NOT USE FOR ORDERING SAMPLES)
# AOK Style
DO NOT USE TO ORDER SAMPLES. Use this form to select the Aristokraft door style and color for your order, since not all finishing choices are available in all styles. When you select individual cabinets, you will also need to select the door style in order to obtain the correct pricing.